Take a comic break
"The adventures of Snoopy, Asterix or Archie are part of living memory and still kicking up a storm", says –
Anuradha Varma –
TIMES NEWS NETWORK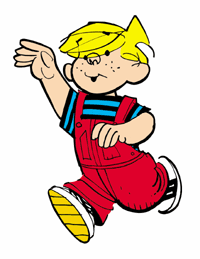 Have you read a comic book lately? Not many would admit to this guilty pleasure that saw one all through childhood and the teen years, but still sneak a peek at the strips in the morning newspaper or in the mail inbox at work. You know the old saying 'you can make a man out of a boy, but you cannot take the boy out of a man'?
When talk veers around to mythology, our minds flash back to the Amar Chitra Kathas that made characters come alive. Most of us can also list our favourite comics in an instant. Can we ever forget Getafix from the Asterix series or Tintin's cantankerous companion Captain Haddock? Well, the good news is that the comics are still around and doing well.
Says Anuj Bahri, of the bookshop Bahrisons, "I personally still like the older characters that are not seen anymore — Sad Sack, Li'l Lotta, Wendy, Richie Rich."
In the days of Playstations, cartoon channels, and superhero movies, do children actually read? Says Reba Mukerji, the librarian at New Delhi's Sriram School, "There have always been children more interested in reading than others. In fact, kids who don't like reading books, read comics."
Bahri says, "Besides the standard superheroes Batman, Superman, there are so many new comic characters to choose from — Zo 'n' Zette, Lucky Luke, Iznogoud, Francis Blake, Zowie, etc."
Maintains children's author Deepa Agarwal, "Recently, at a workshop, when kids were asked to make masks of their favourite story book characters, a child came up with Dennis the Menace, which was a bit of a revelation." In the classroom too, comic books can help poor readers increase their reading skills. Says Shyama Chona, principal, Delhi Public School, "We use the form to help kids in nursery connect time and action sequences, by getting them to put pictures that tell a story."
A research paper entitled What Kids Are Reading, by Professor Keith Topping of Dundee University, revealed that among preteen girls, Jacqueline Wilson is the favourite author and boys prefer adventure stories such as J K Rowling's Harry Potter novels and children's books by Roald Dahl.
Recently, Shakespeare's works have been released in comic form by Classical Comics, with the 'original' and 'quick' versions available for free download for teachers and students. In India, too, new publishers are entering the market, like Keshav Thirani of the imprint Campfire, which has launched four well-illustrated series using art paper focussing on biographies, classics like Robinson Crusoe and HG Well's Time Machine, mythologies and original stories in English and several regional languages. Pune's Arkin Comics is coming out with 3D versions and a customised comic book where the reader can see himself or herself as superhero.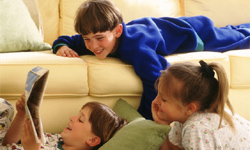 However, Arkin's Rohan Kapadia believes that comic books need better availability and more variety. The traditional audience for comics has also changed. Says Kapadia, "With new age comic books, mature stories and the art form have brought them in the hands of people till the age of 30."
And for those beyond, there is the graphic novel. Says Amruta Patil, whose Kari had an androgynous heroine and has sold over 3,500 copies, "Far from having trouble finding a publisher for Kari, I was actively encouraged to work on the graphic novel by HarperCollins. They saw scribbles of vintage Kari, and said, 'People might like her. You should tell her story.' And I did." The magic of comics lives on as we age. As Sanjay Mukerji, who grew up on Classics Illustrated in the 50s and 60s puts it, "While growing up, comics were good as fantasy and entertainment. And Peanuts is absolutely thoughtprovoking… Lucy talks like my sister and Snoopy reminds me of my daughter."
So, take a break… read a comic!