Comic-Con International: San Diego 2010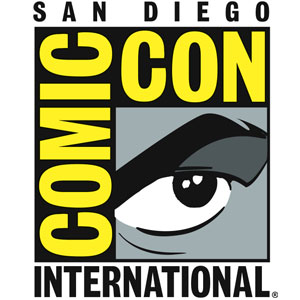 San Diego Comic-Con International also known as Comic-Con International: San Diego and commonly known as Comic-Con or the San Diego Comic-Con, was founded as the Golden State Comic Book Convention by Shel Dorf  and a group of San Diegans in the year 1970. It is traditionally a four-day event, Thursday through Sunday — though a four-hour preview night on Wednesday is open to professionals, exhibitors, and some guests pre-registered for all four days. It is held at the San Diego Convention Centre during the summer in San Diego, California, United States. Comic-Con is both the name of the annual event and the common name of the organization.
Originally showcasing comic books, science fiction/fantasy and film/television and related popular arts, the convention has expanded over the years to include a larger range of pop culture elements, such as horror, anime, manga, animation, toys, collectible card games, video games, webcomics, and fantasy novels. The convention is the largest in the Western Hemisphere, and second largest in the World after Angoulême International Comics Festival in France.
Along with panels, seminars, and workshops with comic book professionals, there are previews of upcoming feature films, portfolio review sessions with top comic book and video game companies, and such evening events as awards ceremonies and the Masquerade. There also held a costume contest, and the Comic-Con International Independent Film Festival, which showcases shorts and feature length movies that do not have distribution or distribution deals.
Academicians and comic industry professionals annually hold the Comics Arts Conference at Comic-Con, presenting scholarly studies on comics as a medium. Educational forums such as the Comics Arts Conference help Comic-Con maintain its non-profit status.
Since 1974, Comic-Con has bestowed its annual Inkpot Award to guests and persons of interest in the industries of popular arts as well as to members of Comic-Con's Board of Directors and convention committee.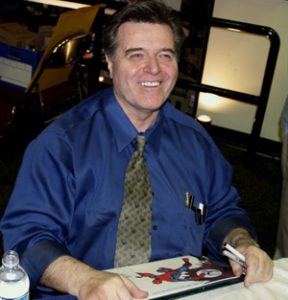 Like most comic book conventions, Comic-Con features a large floor space for exhibitors. These include media companies such as movie studios and TV networks, as well as comic-book dealers and collectibles merchants. Like most comics conventions, Comic-Con includes an autograph area, as well as the Artists' Alley where comic artists can sign autographs and sell or do free sketches. Despite the name, artists' alleys can include writers and even models.
The Comic-Con International: San Diego 2010,  at the San Diego Convention Centre will held from July 22nd to 25th July, 2010 with Preview Night on July 21st. The Program schedule can be checked out from here.
This year one of the notable special guests of the Comic-Con is Legendary comics creator Neal Adams who will be accompanied his talented trio of sons –  Jason, Joel, and Josh.
With Comic-Con Magazine, the official magazine of Comic-Con International San Diego, WonderCon, and APE, the Alternative Press Expo, exclusive interviews with special guests from all three of the shows will be featured along the latest information on all three Comic-Con conventions. This will increase the enthusiasm of people to another level.